Home
:
WHMCS Addons & Modules
WS Server Monitoring 6.2.2
Run Full Monitoring Services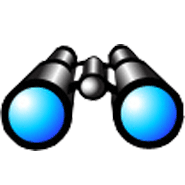 Ever thought of running your own highly profitable website monitoring and server uptime service just like Hyperspin.com, Pingdom.com, and Statuscake.com for an incredible low startup cost?
Well, here's your chance! WHMCS Service's popular software, WS Server Monitoring, is a unique system that allows you to run your own website monitoring service and explore a fairly untouched but lucrative space, which has a potential for many opportunities.
WS Server Monitoring is ready to be deployed uptime monitoring solutions. This product allows you to offer free and paid membership services. It monitors your members' website (s), POP3, Keyword, FTP protocols, Blacklist Check and all custom ports 24/7.
Members can optionally signup to be notified by email whenever a downtime occurs. An integrated Payment system allows members to upgrade their account to enjoy premium web monitoring services. You can enable/Disable Ticket report. If you have a client that has a Dedicated Server, Shared Hosting or a VPS with you and the server goes down then Server Monitoring automatically sends a ticket to your Ticket system to let you know that it down and you can check/action it ASAP. m
Feature
Admin Functions

Clients can upgrade their monitoring package
Clients Start, paused and disable monitors
Server Management - Admin can add or edit server monitoring locations
Admin can edit Email Templates
SMS Settings - Configure SMS gateways settings and SMS alert message templates
Suspend Users From Admin Area
Admin can also change existing member packages
Manage Automated Emails (edit default emails sent to users)
Admin can change SMS Message templates (Multi-language)
Admin can add Free or paying SMS Package
Maintenance windows enabled/disabled option on the product module settings
Supporting module call for addons (server monitoring as products add-on)
Multiple Location Monitoring
Supporting Configurable Option
Remote Database Connection
Pushover.net Integration
Disable the option to allow users to select locations
API Integration
Add monitor
Edit Monitor
Delete Monitor
Check if is Down or UP
Member Functions
Monitoring Features
Monitoring intervals - Supports time-intervals of 2, 5, 10, 15, 20, 30, 45 and 60 Min. for monitoring service
Email and SMS alert - Members are notified by email and/or SMS
Multiple Contacts per monitors
Multiple monitoring service - Members can monitor more than 1 website or domain names
Response Time
Retest Error
Length of Downtime
SMS / Email Alerts based on Length of Downtime
Create a ticket when a server goes offline. (You can automatically send an email to your provider during downtime to ask for a reboot or other assistance)
Monitoring supports the following protocols:

HTTP: Web Server
POP3: Email Server
SMTP: Outgoing Email Server
SSL: Secure Socket Layer
DNS: Domain Name System
FTP: File Transfer Protocol
HTTPS: Secure Web Server
MYSQL: MySQL Databases
IMAP: Internet Message Access
TCP: Custom Ports
PINGS: Sends an echo command to the target host/device, helping you to verify IP Level Connectivity, useful for hosts as well as for devices like routers and firewalls
Website Url Monitoring
Keyword Monitoring alert when keyword (exists/doesn't exist) on URL with include username/password authentication
Spam Blacklist Check Service: Checks IP/Hostname address with Spam Blacklists
Header Status
SSL Certificates
Members Login System
Member can choose to receive SMS alerts
Maintenance Schedule
Company banners to show on link us pages
QuickCheck
Instant check on the status of hostname
Supports multiple server location checks (Check from random location - when monitor status is down it will check status on other locations)
Member Profile
Members can have the option to receive weekly email uptime reports
Last 20 activities on the account in service main page
Member Services
Ability to edit/delete existing monitoring services
Members are able to enable/disable existing services
View statistics for each services
Add new monitoring services

Set hostname and service type (http, pop3 or custom ports)
Select check intervals for monitoring
Set notification settings for email
Choose locations to monitor the service
Set notification settings for SMS
Member Statistics
Built-in bar charts and graphical pies for visual representations
View uptime summary and detailed reports for all services
Last 20 activities available via RSS
Public Stats pages and charts to show servers status
Integrated SMS Gateway:
(Optional for SMS Alert function and this is a fee by company)
BulkSMS (US & Worldwide)
Clickatell (Worldwide)
Text Marketer (UK)
Super Solutions (Pakistan & Worldwide)
Skebby (Italy & Worldwide)
eCall
Plivo (Worldwide)
OnVerfiy (US & Worldwide)
Synergy Wholesale (Australia)
Mobily.ws (Arabic)
Twillio (Worldwide)
Spaceiran (Iran)
Messeagebird (Worldwide)
BearSMS
MSG91 (India & Worldwide)
SMSBao (China)
Amazon SNS (Worldwide)
BulkGate (Worldwide) (NEW)
8Solutions (Worldwide) (NEW)
Netgsm (Turkish) (NEW)
Want to add your own SMS gateway?
We can do this for $50.00 USD extra all depend the API Doc Please open a ticket here
Requirements:
WHMCS 8.3.x, 8.4.x & 8.5.x Click Here
PHP 7.3 & 7.4
Ioncube Loaders Support v11.x
Exec() Enable
PHP Max Execution Time 500M or up
SMS Gateway (Optional for SMS Alert function)
This need to be enabled (Tick to enable international phone number input interface and automatic formatting)
Compatible Templates - Click Here
Other Themes not full tested yet so I am not sure if it works or not. You can contact me first Click Here
Order Here
The WS Server Monitoring Module Owned License. This module license is suitable if your business only uses one domain. Free support and updates for the first year. Once that year ends, it sends an invoice to you for renewal. It will be $19.99 for the year. After payment, you will continue to receiving support and updates on our module release. If you do not want to continue, you can email us to cancel the invoice - Optional Renewals.
Order Here
Source code version can be installed on any number of domains provided you (your company) own(s) them. You are not allowed to sell or give away the module to others without our permission. Free support and updates for the first year. Once that year ends you will receive an invoice renewal for $69.99 for the year. You will continue to receive support and update to our module release. If you do not want to continue, please email us to cancel the invoice - Optional Renewals. Orders will be manually reviewed and activated within the next 8-24 hours.
NOTE:
There is NO REFUND applied to source code or license version. If you have any questions or you are not sure about this module, you can email me here or talk to us via our live chat. Also, I will not knowingly provide our services to websites using nulled WHMCS.
As a customer, you are responsible for understanding this upon purchasing any item on our website.

You will receive an email to verify your email address (NO FREE EMAIL ADDRESS). Orders are not processed if the email address has not been successfully verified. If our emails are rejected (bounced back), the Order will be deleted without notice.
If you sign-up with a nulled WHMCS, it be reported to whmcs.com and fraudrecord.com. Make sure you signup with a valid email address from your Top level domain -- if not it will be placed and reported as a fraud. Also, Orders placed via Proxy/VPN/Anonymizer services will be denied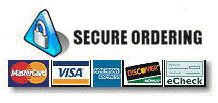 Are You Interested In Custom Development for WHMCS?