Affiliate Program

RECURRING REVENUE AFFILIATE PROGRAM
Start earning 20% per sale today!
The Program That Pays!
WHMCS Services recognizes the need to have a good, honest affiliate program in order to compete on the Internet. Internet commerce experts predict that by the year 2007, more than 50% of all Internet sales will come through affiliates.

How does it work?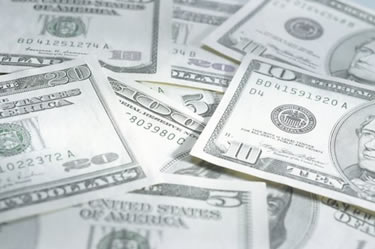 When you sign up as an affiliate, we give you a unique Member ID and a link to our web site. You can place our banners, buttons, or text link on your site.
Each time someone clicks through your banner, Money button or text link with your unique code, our software registers the visit and keeps track of it. At the end of the month, we send a check to our affiliates. Here is what we pay:

PROGRAM FEATURES & BENEFITS
Commission paid on recurring revenue, not just one-time payout!
No need to provide support, WHMCS Services supports end-user (s) directly
No risk of credit card charge backs and/or loss of payment processing accounts
No loss of payment processing fees (2-5% typical savings)
Direct Link Tracking: From your secure site, link directly to WHMCS Services without using your referral URL for increased conversions.
You'll earn $3.00 just for doing it! It can't get much better than that.
COMMISSION RATES
Source Code Version - 35%
License Version - 20%

AFFILIATE PROGRAM TERMS
$50.00 minimum withdrawal limit
60-day commission payout delay (due to high industry fraud)
Resale discounted products are not eligible for commission
WHMCS Services reserves right to change terms/rates on new referrals at any time
Due to limitations within the affiliate software utilized:
You must not try to process self referrals as we could block you from the affiliate program.
Setup fees (the few that there are...) are currently not eligible for commission
Custom Developer are currently not eligible for commission
Add-ons are currently not eligible for commission
We reserve the rights to reverse commissions that do not have referral URLs.
Affiliates that are found to be in violation of the Affiliate Program terms will forfeit commissions related to aforementioned violations and may result in termination of the affiliate account with or without notice

When you refer someone to our website with your unique affiliate referral ID, a cookie is placed on their computer, so if they bookmark the site and come back at a higher time, you will still receive the commission.

You will see a Request Withdrawal button in the Affiliates page.

We can pay your withdrawal by PayPal or we can add it as a Credit to your account, which can be used to pay for future invoices.
What do I need to do to join?

1. You do not have to be a paying customer to participate in our affiliate program, all that is required is to sign up for an account via our registration form, log into the client center, and activate your affiliate status. We will deposit initial $3.00 USD during account activation
2. Place our banner (s) or text link on your site.

If you have any questions, please read our Frequently Asked Questions and our Affiliates terms or email us at here

*Your visitor must have cookies enabled for our tracking software to recognize them as coming through a banner on your site.