Home
:
WHMCS Addons & Modules
WS Login Verify Pin 3.3.1
Extra Layer of Security

Login Verify Pin prevents unauthorized account access. When you enable pin code on your account, you get another layer of security on your account that. To protect the security of accounts, Login Verify Pin requires you to verify your account before you can logins.
To do so, You'll then need to enter this PIN within your account.
Why do you need it?

Passwords are increasingly easy to compromise. They can often be guessed or leaked, they usually don't change very often, and despite advice otherwise, many of us have favorite passwords that we use for more than one thing. So Login Verify Pin authentication gives you additional security because your password alone no longer allows access to your account.l
Feature:
Multiple Language Support
Supports WHMCS Blend Template
Supports WHMCS Templates Six & Twenty-One
Activity Log when someone login into your account incorrectly
E-mails client if anyone tries to login and fails
Temporarily disables your account if more failures occur and emails you again
Disables the account, if enough failures occur, until the account holder submits a ticket to unlock the account
Client is able to enable or disable the access pin on their account
Force every clients to set pin
Admin can searching on clients
Client can recovery they pin
The unlock button will now remove a challenge from a clients account
Access Logs in Admin Area with ability to delete individual ones
Access Logs in Client Area
Automatically challenge a client by sending a code to their email address if their IP changed since last successfully logging in using Login Verify Pin
Live Demo:
Requirements:
WHMCS 8.6.x, 8.7.x & 8.8.x Click Here
PHP 7.4 & 8.1
Ioncube Loaders Support v11.x & 12.x
Compatible Templates - Click Here
Other Themes not full tested yet so I am not sure if it works or not. You can contact me first Click Here
Order Here
The WS Login Verify Pin Annual License. This module license is suitable if your business only uses one domain. Free support and updates for the first year. Once that year ends, it sends an invoice to you for renewal. It will be $19.99 for the year. After payment, you will continue to receiving support and updates on our module release. If you do not want to continue, you can email us to cancel the invoice - Optional Renewal.
Order Here
Open Source code version can be installed on any number of domains provided you (your company) own(s) them. You are not allowed to sell or give away the module to others without our permission. Free support and updates for the first year. Once that year ends you will receive an invoice renewal for $99.99 for the year. You will continue to receive support and update to our module release. If you do not want to continue, please email us to cancel the invoice - Optional Renewals. Orders will be manually reviewed and activated within the next 8-24 hours.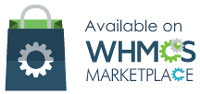 NOTE:
There is NO REFUND applied to source code or license version. If you have any questions or you are not sure about this module, you can email me here or talk to us via our live chat.
As a customer, you are responsible for understanding this upon purchasing any item on our website.

You will receive an email to verify your email address (NO FREE EMAIL ADDRESS). Orders are not processed if the email address has not been successfully verified. If our emails are rejected (bounced back), the Order will be deleted without notice.
Make sure you signup with a valid email address from your Top level domain -- if not it will be placed and reported as a fraud. Also, Orders placed via Proxy/VPN/Anonymizer services will be denied.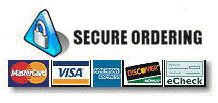 Are You Interested In Custom Development for WHMCS?