WHMCS Integration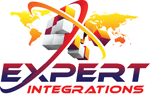 WHMCS Services has partnered with Expert Integrations to supply you with the best and affordable WHMCS Integration services.
If your looking for a Highest Quality Integration with your web design then you've come to the right place! WHMCS Services partnered with Expert Integrations that can provider Highest Quality WHMCS Integrations for more then 500 Web Sites. Expert Integrations offer different Integration packages so you only pay for what you need (why pay full price for a simple header/footer integration?). Contact us today with your software type and requirements and we will gladly give you a free no obligation quote!
Expert Integrations also offer Admin Template, Setup, Configuration, Management, Migration, Installation, Security, Create Branded Client/Admin Login Page and Brand your Invoice & Quote templates.
WHMCS Services clients can get a 15% discount on any Integration purchase! Enter the code "ws" on checkout.
View the Integration and Order Now