About Us
Why WHMCS Services?
WHMCS Services will always listen to you, we have a great Bug Requests and Feature Request system built with the pleasure of your feedback. In the unlikely event of finding a bug within our modules, we will always act on any bugs in minimum time to ensure a bug-free experience with our modules or if there is a feature you would like to see, then please post it and with enough votes, I am sure we will add it!!

Development is done at the fastest possible speed.
We include screenshots of all of our modules.
We are always looking to expand.
We will always fight them annoying bugs.
We are ready to assist via. tickets
WHMCS Services offers proven, enterprise-class software for the entrepreneur in you. If you have been waiting for the right opportunity to start an online business, your search ends right here!
Our Mission
Our goal is to continually innovate and provide advanced, quality products and solutions, complemented by responsive and knowledgeable customer service personnel ready to provide timely support. We also aim to provide value for money packages to the price conscious consumer.
Founded in 2009, WHMCS Services develops and deploys innovative software solutions for Web hosting providers and Internet users. Some of the most popular products in our menu are WHMCS Modules; we also offer WHMCS Integration, WHMCS Themes, custom works and affiliate marketing. We are a one-stop-shop for all your software needs. WHMCS Services is based in New York City, New York.
WHMCS Services is currently a member of the following associations: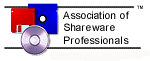 Brief Company History
May 1999 City Tecks starts as a computer business
December 2003 CityTecks.com starts hosting company with name hostthbest.com
January 2004 HostTheBest starts selling hosting services
October 2007 HostTheBest is crowned second "Fastest Growing Company" by leading trade magazine
August 2009 HostTheBest sells hosting clients only to Enotch Technologies
August 2009 HostTheBest starts selling software
February 2010 HostTheBest releases the very first official module for WHMCS
February 2012 HostTheBest acquires WHMCSExpert.com
August 2015 HostTheBest acquires WHMCSServices.com
December 2015 HostTheBest switch whmcsexpert.com to whmcsservices.com of main WHMCS Modules business
March 2016 WHMCS Services sells only HostTheBest.com domain name
March 2016 WHMCS Services forms partnership with DomainsBot.com
October 2016 WHMCSServices acquires WHMCSApps.com
June 2017 WHMCS Services buys clients and modules only from RivaWeb.co
January 2018 WHMCS Services forms partnership with WebsiteIntegrations and offers integration
January 2018 WHMCS Services forms partnership with ThemeLooks and offers Website Templates and Themes
April 2018 WHMCS Services buys clients and Five (5) modules only from myworks.design
August 2018 WHMCS Services forms partnership with SwiftModders and offers WHMCS Themes
November 2020 WHMCS Services forms partnership with AA Layer and offers Themes & Templates
January 2021 WHMCS Services forms partnership with LicensePal Limited