Home
:
WHMCS Addons & Modules
WHMCS IP Monitor 3.3.1
Run Your Own Monitoring Services

IP Monitor is a ready to be deployed for uptime monitoring solutions. This product allows you to offer free and paid membership services. It monitors your Clients' web sites, POP3, HTTP, SMTP and FTP protocols as well as all custom ports 24/7.

With this module you have everything you need to start selling Basic Monitoring services through WHMCS! It includes instant account activation, suspension, un-suspension, upgrade plan, and termination. In addition, clients can add their IP/Monitor to our monitoring system to be monitored by us via their WHMCS client area.


How this work?
If you have a clients that has a Dedicated Server, Shared Hosting or a VPS with you and the server goes down then IP Monitor automatically sends a ticket to your Ticket system to let you know that it down and you can check/action it ASAP.
Feature:
Admin Functions
They backend list in the admin area that displays all currently monitored.
It monitoring 5 minute intervals. However if the system detects a outage to the site it must check it additional 2 times each 1 minute apart before it sends an alert.
Add as many monitors as product setup allows
Create a ticket when a server goes offline.
Create/Terminate
Suspend/Unsuspend
Manage
Member Functions
Monitoring Features
Monitoring intervals - Supports time-intervals of 5 Min. for monitoring service
Email alert - Members are notified by email
Multiple monitoring service - Members can monitor more than 1 website or domain names if they purchase the service
You can define multiple addresses for your alerts.
Should be able to edit the Monitor, port, and contact email if they choose
Member account upgrade page - Option for free members to upgrade to a paid account featuring enhanced web monitoring services
Monitoring supports the following protocols:

HTTP: Web Server
POP3: Email Server
SMTP: Outgoing Email Server
SSL: Secure Socket Layer
DNS: Domain Name System
FTP: File Transfer Protocol
HTTPS: Secure Web Server
MYSQL: MySQL Databases
IMAP: Internet Message Access
Requirements:
WHMCS 7.2 or higher Click Here
PHP 5.6 or higher
Ioncube Loaders v6.x or higher
Live Demos:
Compatible Templates:
Other Themes not full tested yet so I am not sure if it works or not. You can contact me first Click Here
Order Here
The IP Monitor Module Owned License. This module license is suitable if your business only uses one domain. Free support & updates for first year. Can be renewed by purchasing our unified Support and Updates plan to continue receiving support & updates on all our module releases - Optional Renewals @ $9.99 of year after that.
Order Here
Source code version can be installed on any number of domains provided you (your company) owns them. You are not allowed to sell or give away the module to others with out our permission. Free support & updates for first year. Can be renewed by purchasing our unified Support and Updates plan to continue receiving support & updates on this module releases - Optional Renewals @ $29.99 of year after that. Orders will be manually reviewed and activated within the next 8-24 hours.
When you buy the Source Code you get a FREE Peel Away Ads Click Here
Owned License and Source Code
When you purchase this module you get a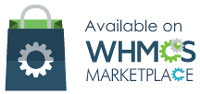 NOTE:
There is NO REFUND on source code or license version. If you have any questions or you are not sure about this module, you can email me here or talk to us via our live chat. Also I will not knowingly provide our services to websites using nulled WHMCS.

You will receive an email to verify your email address (NO FREE EMAIL ADDRESS). Orders are not processed if the email address has not been successfully verified. If our mails are rejected (bounced back), the Order will be deleted without notice.
If you signup with a nulled WHMCS, it be report to whmcs.com and fraudrecord.com. Make sure you signup with a valid email address from your Top level domain -- if not it will be placed and reported as a fraud.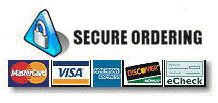 Are You Interested In Custom Development for WHMCS?