Home
:
WHMCS Addons & Modules
WS Enom GeoTrust Malware 2.0.0
Provisioning Module for WHMCS
What is GeoTrust Anti-Malware?
Give your customers the option to protect their website secure by using the GeoTrust Anti-Malware Scanning tool to find out how well protected it is from viruses and malware. Our module allows your clients to provision the GeoTrust Anti-Malware Service automatically through WHMCS without your support department having to provision the services manually within your Enom Reseller Account. This is a very cost effective solution for the peace of mind that it brings you and your customers.
Assure your customers that their sites have been scanned for malware by showing an anti-malware seal from GeoTrust, one of the most popular SSL brands on the Web.
eNom Resellers can sell GeoTrust Web Site Anti-Malware Scan through a single plan that provides effective protection at an affordable price for small business. With this new addon for WHMCS your can now offer GeoTrust Malware service to your customers.
Feature:
Activation of Subscription Service for Anti-Malware Scan with Seal or with out Seal
Provision of the GeoTrusr Control Panel for Client Login.
Full Billing control through WHMCS
Start the website scanning process for malware and viruses
Requirements:
Compatible Templates:
Other Themes not fully tested yet so I am not sure if it works or not. You can contact me first Click Here
Order Here
The WS Enom Security Module Owned License. This module license is suitable if your business only uses one domain. This module is suitable if your business only uses one domain. Free updates and Limited support.
Order Here
Source code version can be installed on any number of domains provided you (your company) owns them. You are not allowed to sell or give away the module to others with out our permission. Free updates and Limited support. Orders will be manually reviewed and activated within the next 8-24 hours.
When you buy the Source Code you get a FREE Peel Away Ads Click Here
Owned License and Source Code
When you purchase this module you get a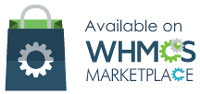 NOTE:
There is NO REFUND on source code or license version. If you have any questions or you are not sure about this module, you can email me here or talk to us via our live chat. Also I will not knowingly provide our services to websites using nulled WHMCS.

You will receive an email to verify your email address (NO FREE EMAIL ADDRESS). Orders are not processed if the email address has not been successfully verified. If our mails are rejected (bounced back), the Order will be deleted without notice.
If you signup with a nulled WHMCS, it be report to whmcs.com and fraudrecord.com. Make sure you signup with a valid email address from your Top level domain -- if not it will be placed and reported as a fraud.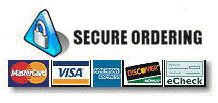 Are You Interested In Custom Development for WHMCS?