Monitoring Services
We Watch Your Website... So You Don't Have To


WHMCS Services is a website monitoring service that checks your website at regular intervals and notifies you if it becomes unavailable.

Multiple monitoring servers around the world test your website 24 hours per day, 7 days per week, 365 days per year to make sure your customers can reach your website.

The minute we detect a connection problem, an email or text message alert is sent to you.

How Domain Works
Multiple monitoring servers around the world run protocol based tests on your website at specific intervals (every 2, 5, or 10 minutes) 24 hours per day, 7 days per week, 365 days per year to ensure that your customers and users can reach your website.
If more than one location detects a connection failure, an email or SMS alert is sent to you.

Our software tracks these failures and logs detailed reports of the uptime/downtime of your website each month. These reports are available to you to browse via an account control panel.

Available Monitoring Options
Monitoring supports the following protocols:

HTTP: Web Server
POP3: Email Server
SMTP: Outgoing Email Server
SSL: Secure Socket Layer
DNS: Domain Name System
FTP: File Transfer Protocol
HTTPS: Secure Web Server
MYSQL: MySQL Databases
IMAP: Internet Message Access
TCP: Custom Ports
PINGS: Sends an echo command to the target host/device, helping you to verify IP Level Connectivity, useful for hosts as well as for devices like routers and firewalls
SolusVM VPS clients (Can reboot your SolusVM powered VPS when it goes offline)
Spam Blacklist Check Service: Checks IP/Hostname address with Spam Blacklists
Our Multi-Check technology allows us to monitor your website from diverse geographic regions to ensure that your website is accessible from multiple Internet points. Each monitoring location, operating independently and time-synchronized, tests your website and reports the results to a central database. Before alerting you of a problem, our software verifies the error with multiple stations. Therefore, you are notified about problems that you have control over and not about isolated Internet outages.
1. Why Monitor?
In today's information age competition, a smoothly operating Web site provides a distinct competitive advantage. On the Internet, the only hard currency is attention. A Web site that fails to deliver its content, either in a timely manner or at all, causes visitors to quickly lose interest, wasting the time and money invested in the web site development. Ensuring that all of the elements of a Web site are functioning properly is critical to maximizing a company Web investment. When the inevitable failures do occur, minimizing downtime reduces the impact of the problems. Failure of your Web site quickly sends your potential customers to the "just a click-away" competitor. One of the primary advantages of a Web site is its ability to reach customers around the world 24 hours a day, 7 days a week. A broken Web site does not fulfill that potential.
2. What should I Monitor?
To ensure that your website is working properly, all available servers need to be monitored. These are: the HTTP server which delivers you website pages, the HTTPS server if you have secure area on your website and use the Secure server, the FTP server if you provide files for download to your customers, SMTP and POP3 servers to make sure your incoming and outgoing email is moving, etc.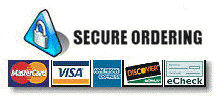 Are You Interested In Custom Development for WHMCS?