Home
:
WHMCS Addons & Modules
WS Amazon S3 Backup 4.2.1
Run Your Own Backup/Storage Service
Do you have a webhosting business and are looking for ways to expand your business without investing heavily. How about a new type of software that can use your existing resource and open a new avenue?

The Amazon S3 allows you to expand your web hosting business by adding Backup Services to your list of offerings. Amazon S3 will allow your clients to create website backup, database backup on your Amazon Web Services.

Amazon Simple Storage Service is a fully redundant data storage system. It makes it easy to store and retrieve any amount of data, anytime, from anywhere.
Feature:
Automated daily backup for all accounts
Instant backup capability to run backup at any time through client panel
Ability for client to define the maximum amount of backup sets to keep
Clients can add multiple accounts to backup
Instant backup space provisioning (clients can add more backup space instantly)
Automated backup alerts notification to clients
Backup account is treated as a product on WHMCS; you can give it for free, or set a price
Automated backup account setup, suspension, termination, just like any other WHMCS server module
Multiple Language Support
Admin Create/Terminate
Admin Suspend/Unsuspend
Edit Email Template
Secure S3 login information by encrypting the data in the database
Hourly, Weekly or Monthly Backups
Clients can manually upload files to S3 without no domain.
Backup cPanel Account
You can backup MySQL only (NEW)
Backup Files and Database that not cPanel (NEW)
Supporting module call for add-ons (NEW)
How it works:
Client sign up for the backup account (as a product) through your WHMCS and gain instant access to it
Client can add as many accounts to backup
Clients can add more backup space instantly if needed
Clients will get notification every time a backup is performed
Automated backup alerts notification to clients
Clients will be able to download each backup file through a special unique download URL
Requirements:
WHMCS 7.3 & 7.4.x Click Here
PHP 7.0
Ioncube Loaders v6.0.2
Upload Max Size 7500M or up
File Upload enable
Post Max Size 7500M or up
Max Execution Time 50000
cPanel Server
Amazon Account
Live Demos:
Compatible Templates:
Other Themes not full tested yet so I am not sure if it works or not. You can contact me first Click Here
Order Here
The WS Amazon S3 Backup Module Owned License. This module license is suitable if your business only uses one domain. Free support and updates for the first year. Once that year ends, it sends an invoice to you for renewal. It will be $15.99 for the year. After payment, you will continue to receiving support and updates on our module release. If you do not want to continue, you can email us to cancel the invoice - Optional Renewals.
Order Here
Source code version can be installed on any number of domains provided you (your company) own(s) them. You are not allowed to sell or give away the module to others without our permission. Free support and updates for the first year. Once that year ends you will receive invoice renew for $69.99 for the year. You will continue to receive support and update to our module release. If you do not want to continue, please email us to cancel the invoice - Optional Renewals. Orders will be manually reviewed and activated within the next 8-24 hours.
When you buy the Source Code you get a FREE Peel Away Ads Click Here
Owned License and Source Code
When you purchase this module you get a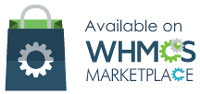 NOTE:
There is NO REFUND applied to source code or license version. If you have any questions or you are not sure about this module, you can email me here or talk to us via our live chat. Also, I will not knowingly provide our services to websites using nulled WHMCS.
As a customer, you are responsible for understanding this upon purchasing any item on our website.

You will receive an email to verify your email address (NO FREE EMAIL ADDRESS). Orders are not processed if the email address has not been successfully verified. If our emails are rejected (bounced back), the Order will be deleted without notice.
If you sign-up with a nulled WHMCS, it be reported to whmcs.com and fraudrecord.com. Make sure you signup with a valid email address from your Top level domain -- if not it will be placed and reported as a fraud. Also, Orders placed via Proxy/VPN/Anonymizer services will be denied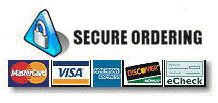 Are You Interested In Custom Development for WHMCS?